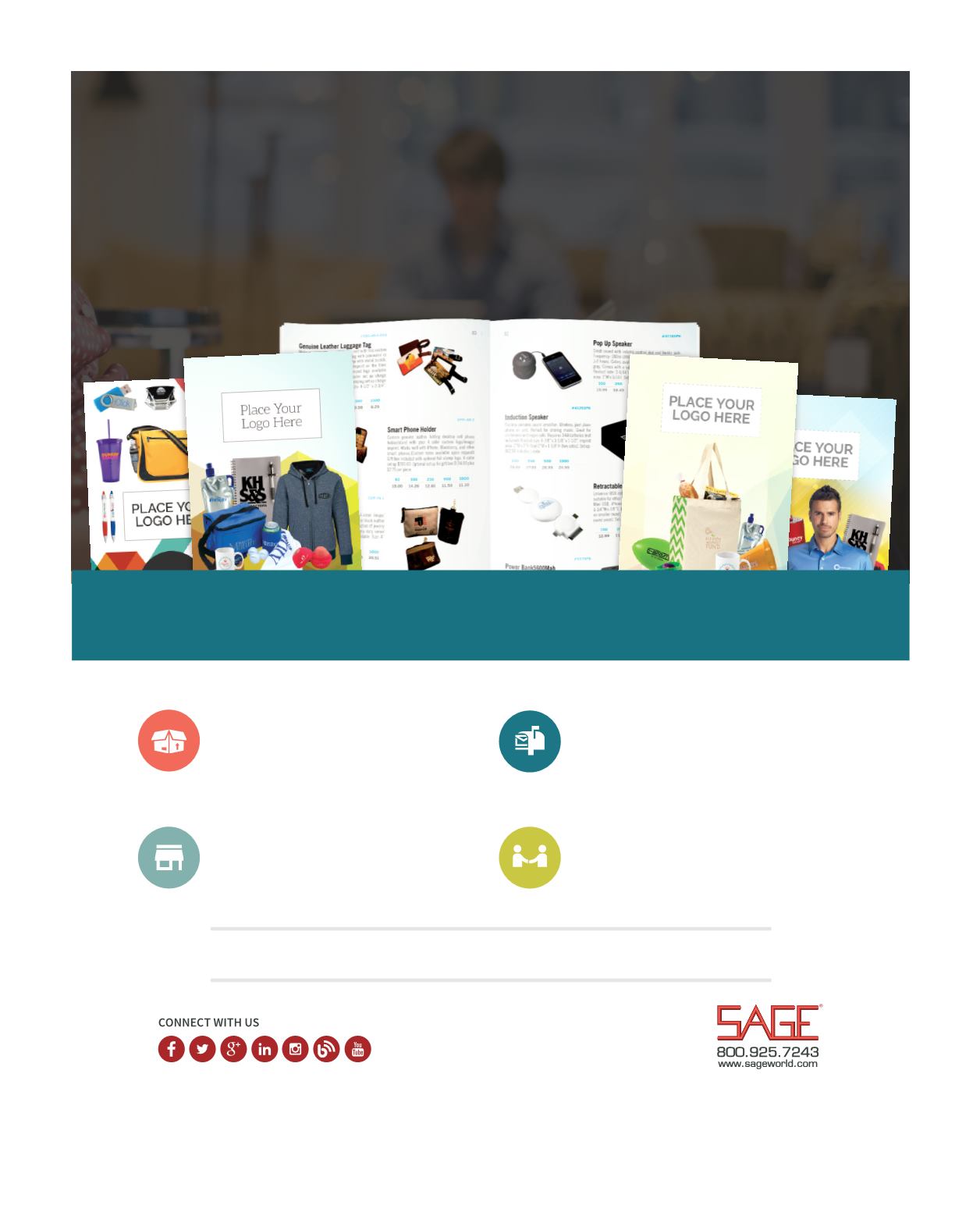 4 Ways Inspire Catalogs
Can Help You
1. Ship Them
When shipping an order to a client, include a few
Inspire catalogs in the box. When your customer
receives their order, they'll flip through the
catalog and could find ideas for their next order.
3. Mail Them
Because the Inspire catalogs are digest size, they
are easy to mail to potential clients and are also a
great reminder to existing clients that it's time to
order again.
4. Hand Them Out
Give them out at professional networking events,
meetings and around the community to extend
your reach and expand your audience.
2. Leave Them Behind
Always leave an Inspire catalog behind aer each
sales visit. These can go a lot further than a
business card.
Here are 4 ways you can use them to increase
your sales and market your business:
Order yours today,
go.sageworld.com/inspirecatalogs
SAGE Inspire Catalog™ is a printed, digest-size publication filled with over
400 popular promotional products
designed specifically for your customers.