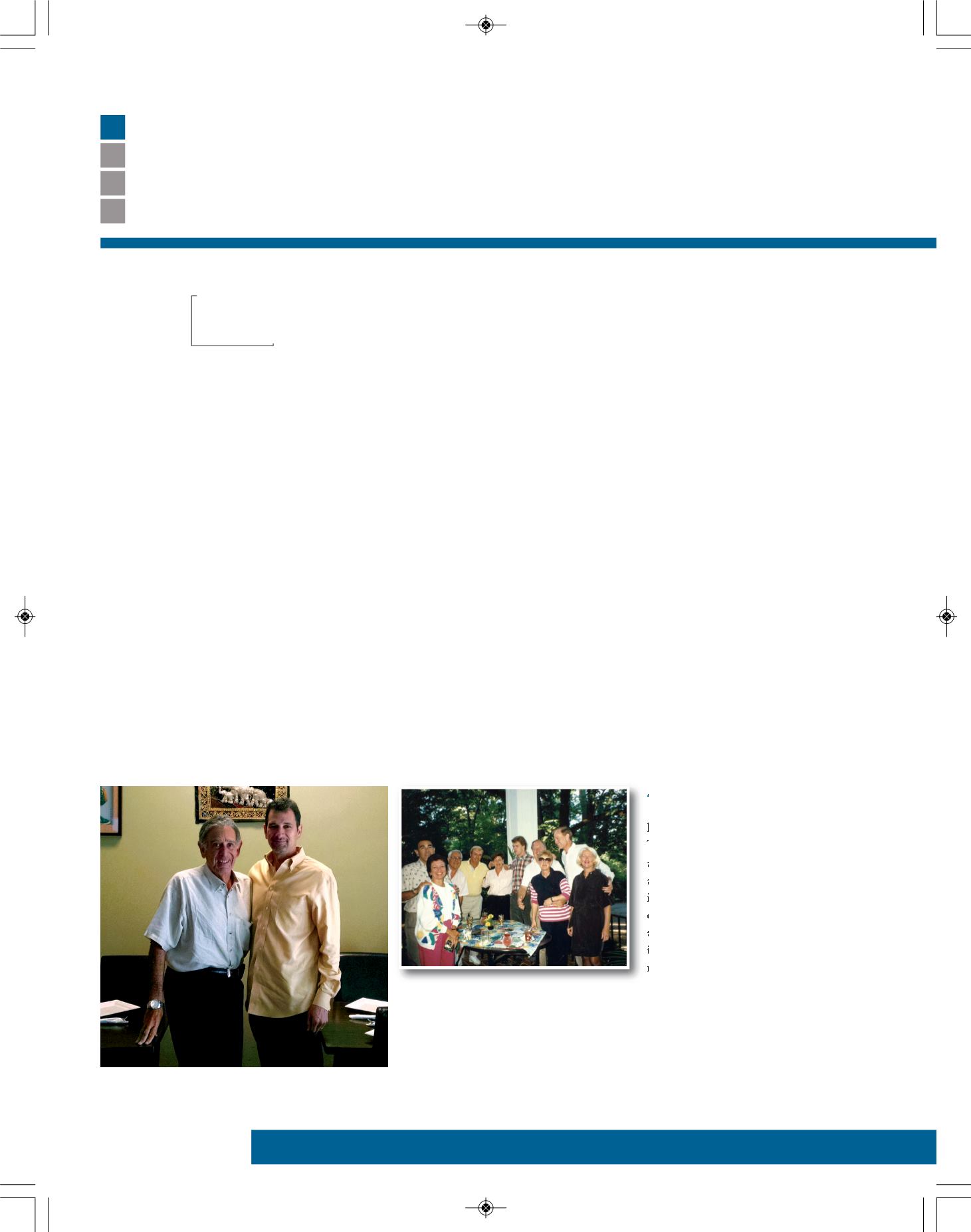 INNOVATE
10 •
PPB
• MAY 2015
INNOVATE
PROFILE
REFLECTIONS
SELCO'S LARRY ABELS LOOKS BACK ON A GLITTERING 50-YEAR CAREER
BY TAMA UNDERWOOD
HOUGH HE SITS 1,350 MILES AWAY from his Tulsa, Oklahoma-based company, Larry Abels
isn't far from the action.
From a company-issued phone in his home office in Naples, Florida, the chairman of watch
supplier Selco (UPIC: SELCO) can quickly dial the extension of any of the company's 40 employees and speak
with them as easily as if they were in the same building, or in the same state. He can even hear pages as they're
broadcast on the company intercom.
"I get better information on the internet and through email—daily, anywhere I am in the world—compared
to when I was sitting there running the company," Abels says. "It's more accurate, faster, more complete and the
detail is great."
Abels introduced watches to the industry in 1965, when "the cloud" was an approaching rain storm, not a
seamless system for remote data storage. He discovered that he loved the industry and the people in it, eventually
dedicating himself to the promotional products business, serving on PPAI committees, creating the supplier net-
working cohort The Summit Group and hosting hot-ticket parties during The PPAI Expo.
A Pleasant Surprise
Abels' career began at his father-in-
law's chain of nine retail jewelry stores.
To learn and grow in the company, he
acquired all of the knowledge he could
about diamonds and became an expert
in precious stones of all sorts.When an
oil company—there were a lot in and
around Tulsa at that time—came look-
ing for 200 watches to use as service and
recognition awards, Abels was intrigued.
T
LEFT
Larry Abels (left) handed the day-to-day operations of Selco to his son, Mark
(right), 15 years ago, but still checks in on the Tulsa-based company daily.
ABOVE
Members of The Summit Group gather 'round during an off-site meeting in
1989. Larry Abels (second from left) stands behind his wife, Felice (Faye) Abels.
201505_Profile_PPB 2013 4/15/15 9:18 AM Page 10