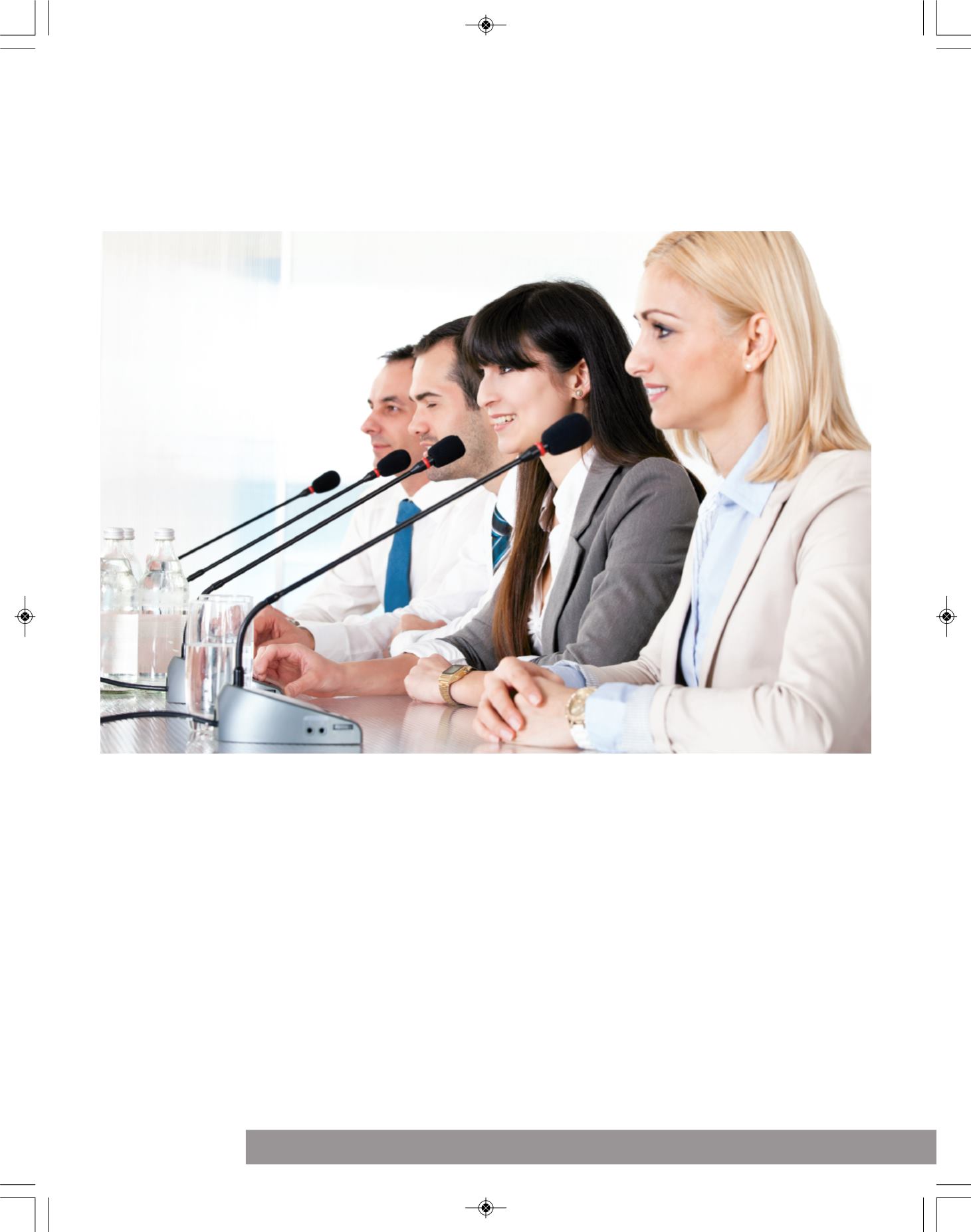 An ADvocate Program Success
Story
Produced by PPAI and ASI, the
ADvocate program is a speaker training and
local marketing initiative designed to train
promotional products professionals on how to
make presentations to end buyers about the
power of promotional products and how to
demonstrate why industry professionals are
the most effective resource for their commu-
nications and marketing solutions.
The ADvocate program has always
interested me. So, at The PPAI Expo in
Las Vegas, I took an education program
on becoming an ADvocate and was
directed to a lot of support material
through the Association.
As if the stars had aligned, I
received an offer to be part of a panel at
a charter school in Newark, New Jersey,
and decided to try the ADvocate train-
ing I had taken. Would it be worth
using several valuable hours of my
workday to advocate for PPAI? I was
not sure, but it was an opportunity to
give back. I was to be on two panels,
one in the morning and one in the
afternoon. PPAI sent some promotional
items, such as some stuffed bees and a
few other things, and I brought a few
items of my own.
It was inspiring! One student asked
me to be her mentor. I gave out the bees
and apologized that I could only give
bees and that their teacher would need
to give out the A's. But the big question:
Did I waste most of a business day?
Well, I could not solicit for my company
according to the rules, but my panel and
lunch included several others who ran
major companies. They were happy to
get my promotional material and cards
after our panel was over, and most of
them also wanted some of the ADvocate
promotional material as well. One week
later, I had an appointment with one
company, a quote for a second and three
8 •
PPB
• MAY 2015
FEEDBACK
FEEDBACK
201505_Feedback_PPB 2013 4/15/15 9:47 AM Page 8