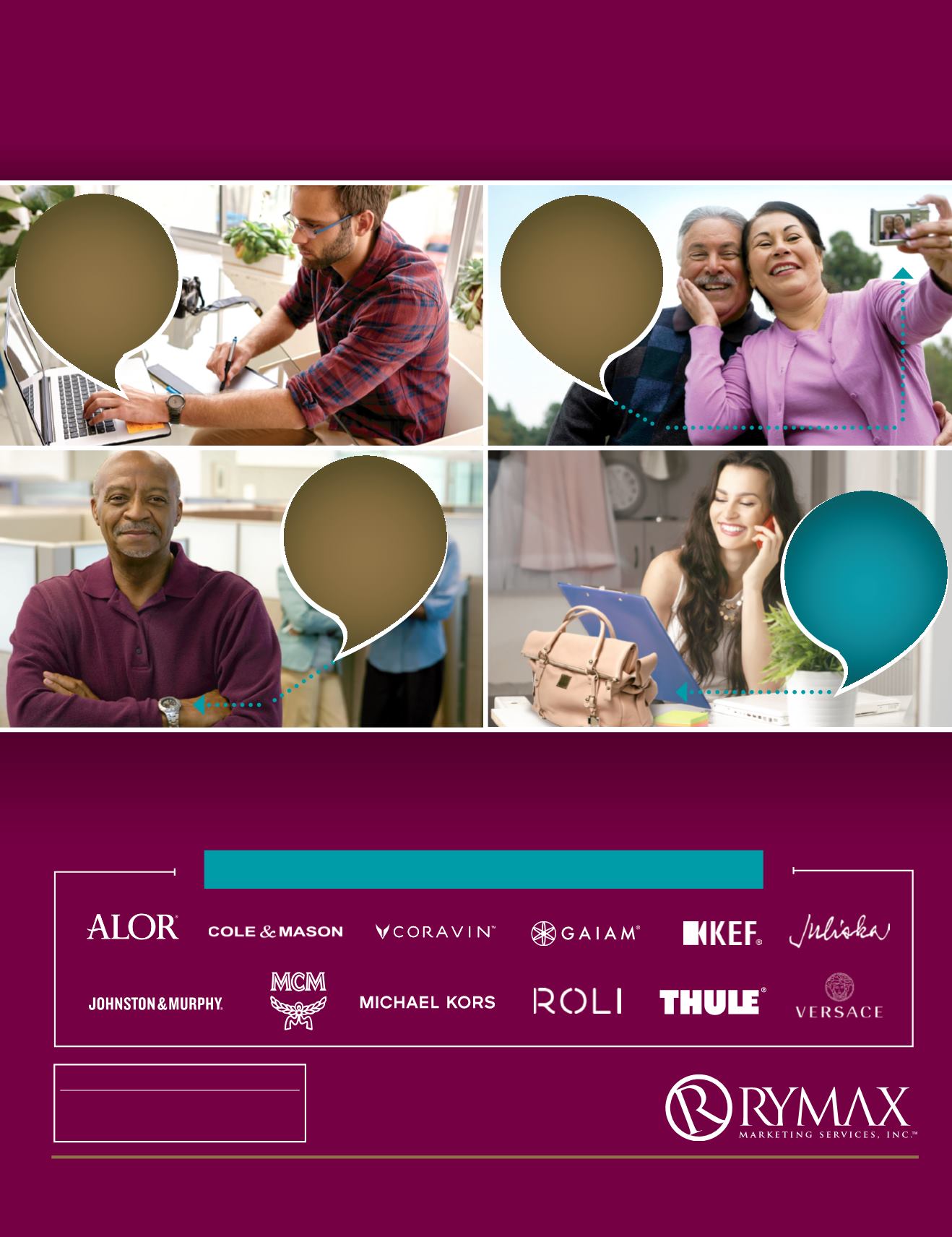 Incentive Solutions Delivered. Worldwide.
866.RYMAX.11 •
www.rymaxinc.com
Copyright © 2016 Rymax Marketing Services, Inc. All rights reserved.
Rewards
To Fit
Every
Lifestyle
My Laptop:
Earned with my
airline miles.
My Camera:
Earned from my
company's service
award program.
My Watch:
I selected it
using my points
at the casino
shopping spree.
My Bag:
Earned from
YOUR COMPANY'S
loyalty program!
Rymax has over 300 brands and 15,000 products including:
Providing the Rymax lifestyle to your consumers and employees is easy. Our proven solutions can help your company
retain employees, drive engagement, improve loyalty and increase revenue.
Contact us today for a customized solution that's right for you.
VISIT US AT
PPAI
Booth #
605