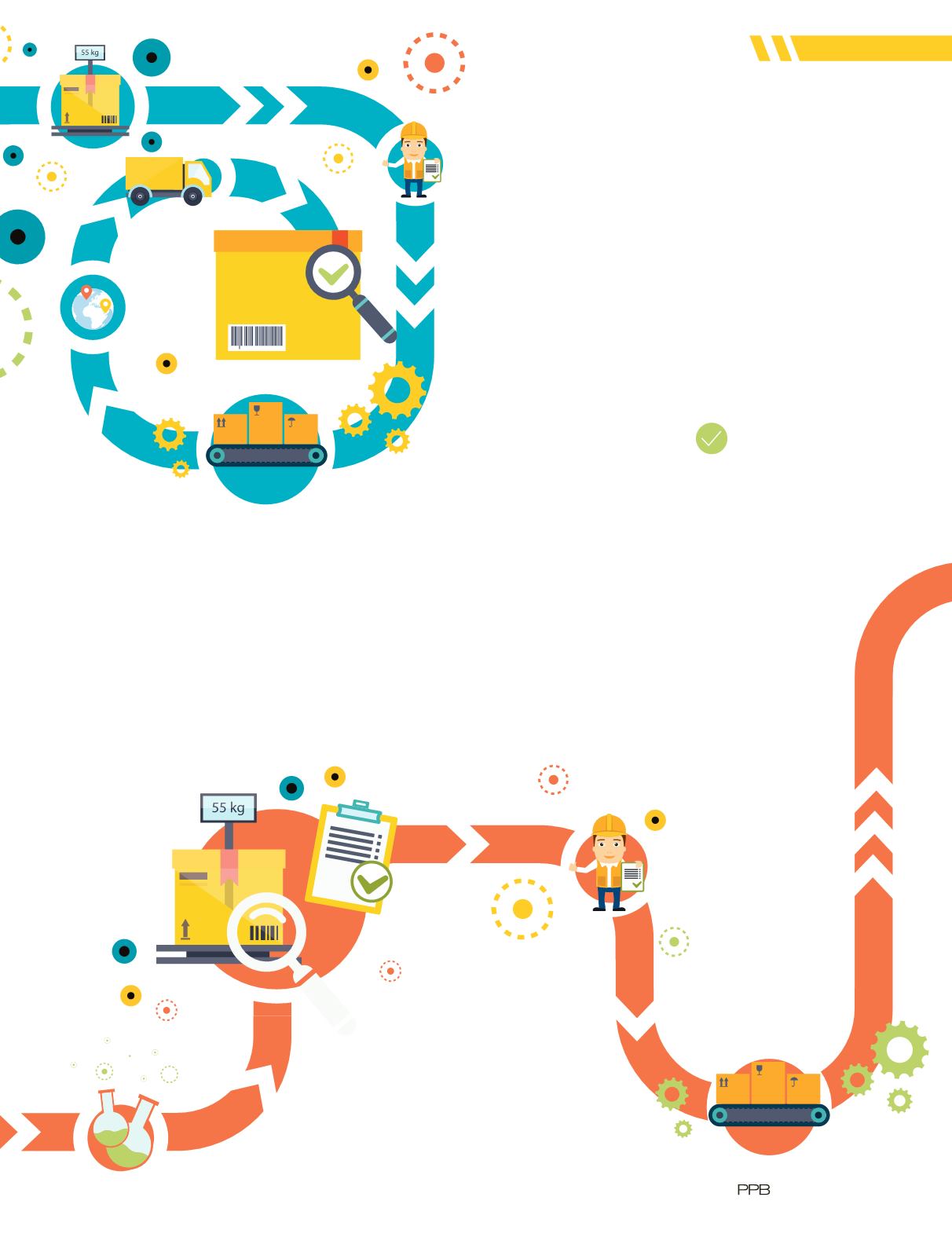 |
JANUARY 2017
|
73
THINK
testing, another company may
require the same product to be
tested as though a baby would
chew on it. For many distributors
and suppliers, it's increasingly
harder to satisfy all the people
all the time.
This variability has a lot to do
with a company's risk tolerance.
The avoidance of risk drives a lot
of compliance policy decisions,
and companies that have had a
recall or safety issue in the recent
past will typically be much more
demanding of their vendors.
While some companies might be
OK with an outdated test report,
others may want to see testing on
the same batch of products they
are buying.
Many of us offer a wide
variety of products, from simple
shopping bags to complex
electronics—and each one
of the products has its own
collection of legal requirements
and/or industry standards.
Some product requirements are
straightforward—such as for kids'
items or products that hold food.
Other product requirements,
such as for electronics, are
not so clear. They might have
few legal requirements, but
electronics have strong voluntary
requirements that have a big
impact on safety. Every one of
your customers may have their
own idea on what standards
to adopt.
Creating a supply chain that
can cope with differing customer
requirements is a real challenge.
It takes a robust compliance
program, supply chain
transparency and a dynamic
sourcing team that can react
quickly. Here are some areas
to focus on to help you meet
the challenge:
Do a product risk
assessment.
A
standardized, documented
review of each of your products is
a key step. A proper assessment
not only ensures you identify all
potential risks, it also allows you
The avoidance of
risk drives a lot
of compliance
policy decisions,
and companies
that have had a
recall or safety
issue in the
recent past will
typically be much
more demanding
of their vendors.